We also offer machining as a subcontractor service, including precision machining from 3D models.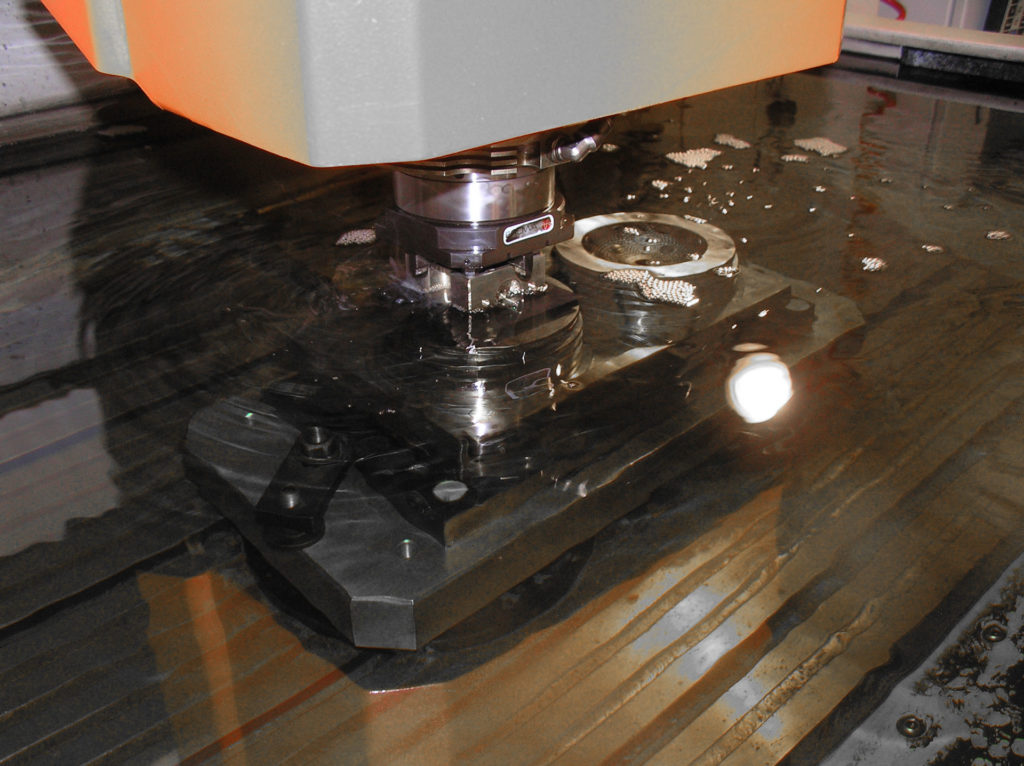 CAM programming
We use Delcam's PowerMILL CAM software, which enables the achievement of high-quality and effective tool paths in multi-axis and high-speed machining. The PowerShape CAD software is a modelling tool for all design stages, from concept design to the finishing of completed models. It allows you to add rounded edges, drafts and spit lines to a model imported from another CAD system for the manufacture of molds.
Workshop services
CNC machining
Electrical discharge machining EDM (hardened and annealed steel)
Wire cutting for dimensionally precise production of challenging parts
Laser welding
Design and production of robot grippers
Measurements with an optical and coordinate CNC measurement machine with a touch probe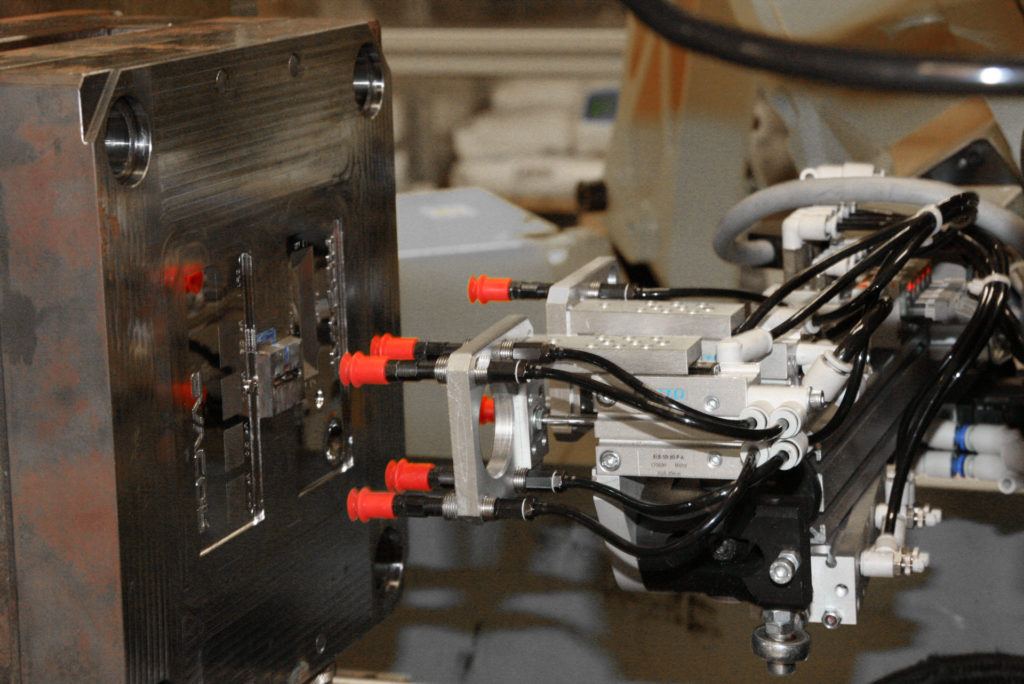 CNC machining
The 5-axis technology enables the production of complex items from different materials. All the work stages can be performed with the same machine at once, which significantly reduces the number of work stages compared with 3-axis machining methods.
High-speed machining
The Röders high-speed milling machine enables the production of high-quality parts.
Sink erosion EDM
The EDM method can be used to produce shapes that contain very precise and small details in tempered or hard materials.In the EDM process, material is removed from the work piece without mechanical contact within liquid dielectric, which results in extremely precise and finished shapes. In addition to producing molds, the methods can be used for stamping tools, for example, in the manufacture of medals.
Wire cutting
Wire cutting is an ideal method for the production of dimensionally precise parts. In wire-cut EDM, a wire, typically made of copper, removes material from the work piece by means of electrical discharges. The method can be used to produce, for example, robot gripper fingers, punching dies, matrices and punches. Wire cutting can be used to produce dimensionally accurate pieces with excellent surface quality from most conductive materials, irrespective of their hardness.
Laser welding
The Rofin laser welding machine can be used to repair small dents, for example.
Design and production of robot grippers
We design and produce robot grippers.
Production of cutting tools
We design and produce cutting tools.
Measurements with CNC measuring machine
The Johansson Topaz touching coordinate measuring machine automatically reads a point cloud and compares it to a CAD model. The Nikon Nexiv video measurement device can be used for precise product measurements.